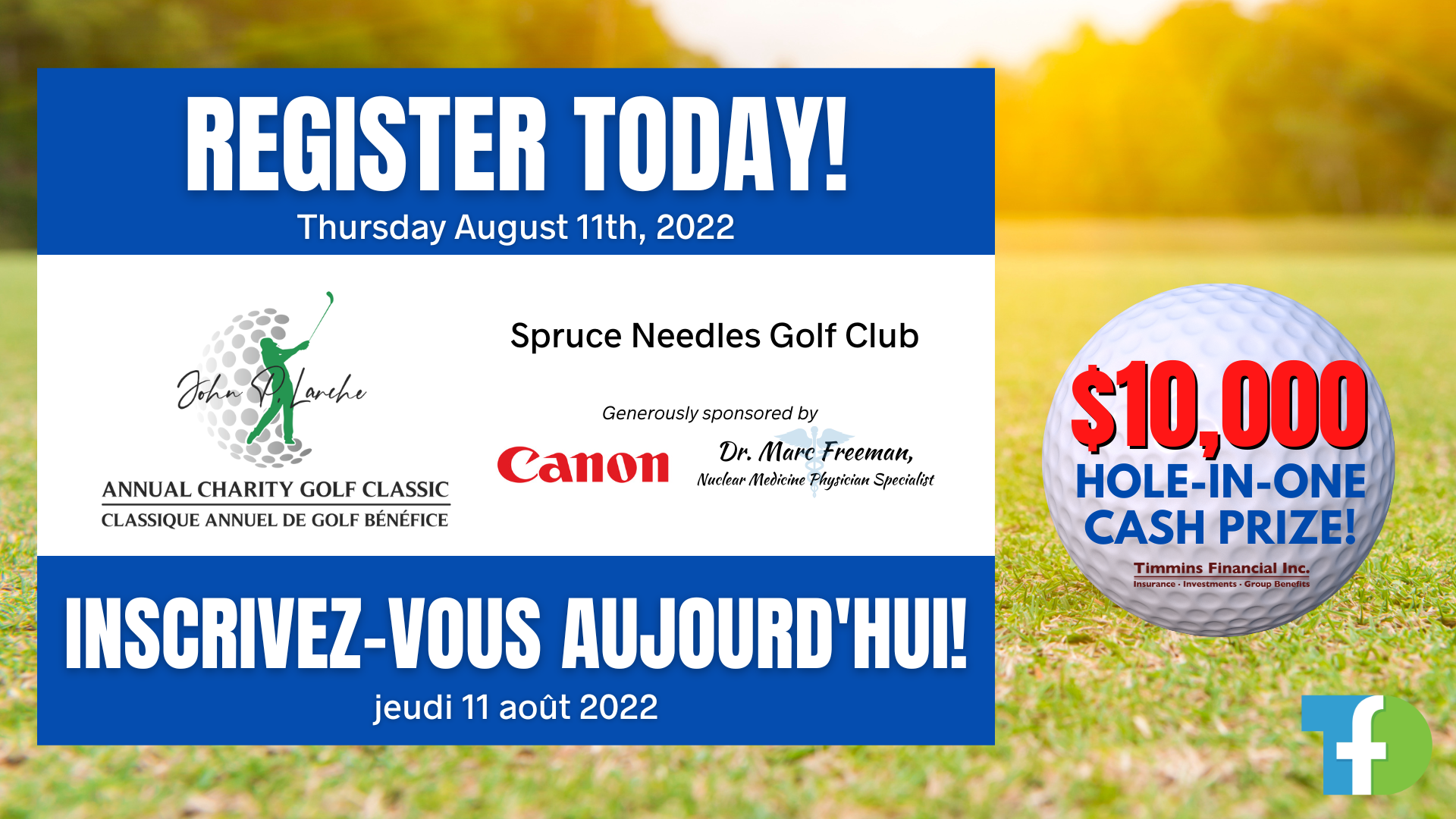 Registration is officially open for the
13th Annual John P. Larche Charity Golf Classic!
11:30am Registration
12:30pm Shotgun start
Buffet dinner to follow in outdoor tent
Funds raised through this year's tournament will support the purchase of a Nuclear Medicine Dose Calibrator and a TIMS unit for the Medical Imaging and Cardiopulmonary Department!
The Government of Ontario funds important operating costs at TADH but does not fund the purchase of medical equipment or renovations.