Évènements et Collectes de Fonds
À Venir
La vie est imprévisible. Que nous soyons jeunes ou vieux, nous ne pouvons pas prédire quels problèmes de santé nous et nos êtres chers devrons affronter. Pour nous assurer que les meilleurs soins de santé et que l'équipement médical de fine pointe demeurent disponibles à l'Hôpital de Timmins et du district, nous comptons sur votre générosité et celle des gens comme vous.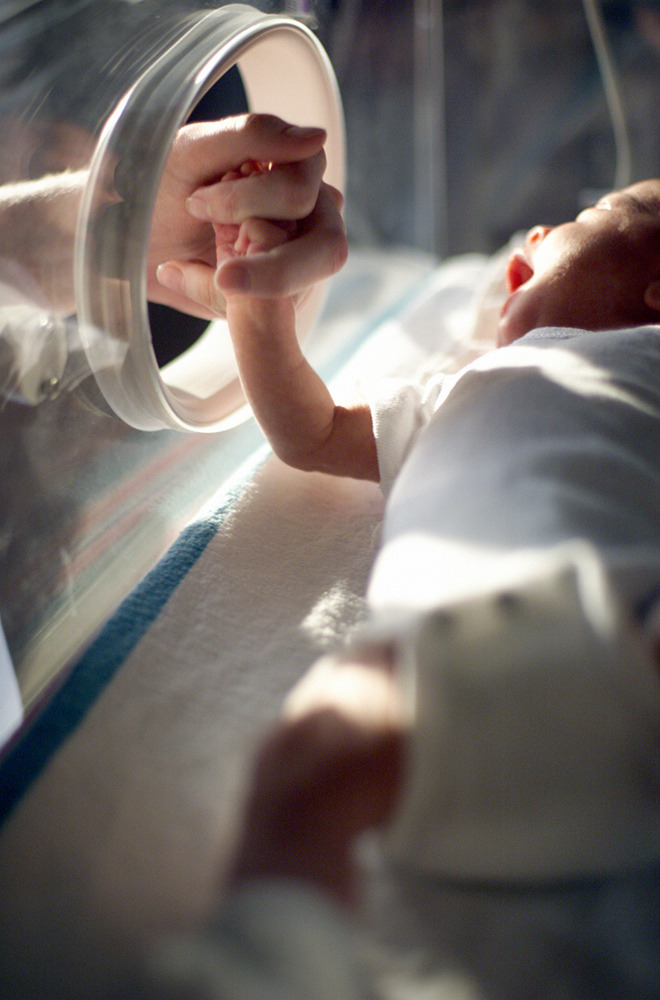 Paul:
In the evening of May 14, 2012, my husband Paul was admitted to our local hospital where Dr. Jordan was able to stabilize him. The next day my husband was sent to TADH. Everything seemed ok but I received a call that he had to be intubated. This was May 16, 2012. Dr. Shetty and the ICU staff were wonderful. They managed to stabilize him by 9:00pm in order to send him to Sudbury Regional. While he was in Sudbury ICU, my husband had two stents, a heart attack and a stroke. I was told her had a 10% chance of survival. After 3 1/2 weeks, my husband was able to be taken off ventilation and was deemed well enough to return to TADH. Paul was at the hospital from June 9 to July 16. He did wonders in rehab and is now home and doing very well. I am sure the initial care and rehab provided by TADH was instrumental in his recovery. Sincere thanks for exceptional care.
Patricia:
I have had to go to the emergency department on several occasions and each time I have been treated with dignity and respect. My experiences have been positive in all manners and I am very thankful to the staff for their professionalism.
Baby V:
Thank you Maternity Dept. staff for saving my baby's life. She was born prematurely and was very sick. She needed to have 2/3 of her left lung removed because of a mass of abnormal tissue (the size of a Christmas orange) crushing her organs. Since the operation, her heart and her other organs have gone back to their proper place. The team who worked on her never gave up. It is thanks to them that she's doing well today and no longer considered in critical condition. It's a real miracle. I think that she will be returning home sooner than everyone thinks. Thank you again for your devotion and professionalism! xoxo
Norma:
The Auxiliary to the Anson General Hospital recognizes and appreciates the care given to the Iroquois Falls residents when they are referred to Timmins and District Hospital. For this reason, they continue to support the Timmins and District Hospital Foundation by making yearly donations so that TADH can continue to offer quality care to its surrounding communities.
Dorothy:
I am writing to convey thanks for the expert professional care provided for my grandson this past summer. He was a resident in the adult mental health program for rehab and I do appreciate the time spent in helping him. The folks were most amenable upon my visit after a nine-hour drive to see and hug him.
Eleanor:
I recently had surgery for breast cancer at this hospital and would like to thank all who were part of this procedure for all of their excellent care. Dr. Labelle, who performed this procedure, was a very caring doctor and explained all the details of the situation to me and this helped me greatly. All other staff members involved were most kind and professional. Thank you all very much.
Baby B:
On October 6, 2012 my great granddaughter was born at the Timmins and District Hospital. The umbilical cord had been wrapped around her neck which made her lungs fill with umbilical fluid. She went into cardiac arrest and so was sent to Hamilton Hospital immediately. The staff at the Hamilton hospital was impressed with the care my great granddaughter had received at Timmins and District Hospital while she was there.
My great granddaughter now weighs 10 lbs, is healthy, and happily living at home. Thank you for the professional work you do. I am a happy great grandma!
Mary:
To hospital staff and doctors: Thank you for all the good care I received while I was at the hospital, to Dr. Voogjarv especially who has saved me several times. I am doing well now. Thank you all.
Patricia:
In my conversation regarding my donation to be used for the oncology department as a small thank you to the staff who are worth their weight in gold. These girls are the epitome of good nursing. They are kind, thoughtful, patient, compassionate and excellent listeners. I could go on and on. We were deeply impressed and thankful.
Linda:
I entered your hospital with much trepidation and a little fear. In my entire life I have, fortunately, had little to do with hospitals, nurses and doctors. Instead, it turned out to be the most momentous day of my life. I actually had fun! Your staff from reception to day surgery to OR to recovery treated me like a guest in the best hotel in the world.
Smiles were natural and most abundant. Staff bent over backwards to make me comfortable. Some would say that your staff was only doing their job, but I believe they went above and beyond, not only with me, but with all of the patients there.
Helen:
There are no words to describe the joy…the nurse removed the eye patch and it was overwhelming to be able to see across the room after two years of bad eyesight.
Ginette:
I've received good care at the Hospital. I was impressed with the nurses. They were wonderful.
NOUS SOMMES LA FONDATION DE L'HÔPITAL TIMMINS ET DU DISTRICT
Depuis que l'Hôpital de Timmins et du district a ouvert ses portes en 1993, nous avons soigné plus de 3 millions de patients. De la côte de la Baie James à Englehart, de Hearst à Kirkland Lake, l'HTD est là pour prendre soin de vous, de votre famille et de votre entourage.
Les médecins, les infirmières et les professionnels de la santé de l'HTD continuent d'offrir les meilleurs soins de santé dans notre région. Chaque année, nous avons:
examens d'imagerie diagnostique